Circular recycling of clothing
Buyer of batches of new clothing
We at Hoba Holland IJmuiden bv are a leading buyer within the industry. After more than 35 years of experience as a buyer and supplier, we have built up a wide range of contacts, both within and outside the Netherlands (and Europe!).
The diversity of batches of goods that we buy varies enormously, both in type and size. From surplus clothing stocks, end of series, returns (online and offline), obsolete stocks, factory lots, old clothing collections and store stocks.
Do you own a batch of goods that you want to sell? Whatever type or size, you have come to the right place!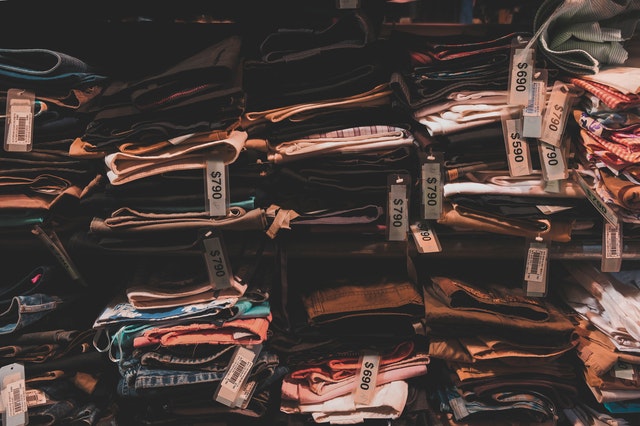 As a clothing company, in 2023 you will be responsible for recycling the clothing and shoes that you sell in your stores.
The sold clothing must be returned to you and you will then have to account for what happened to it. Hoba Holland helps and unburdens you with this. We solve the problem so you can do what you do best!
Namely selling new clothes and shoes. After all, you are not a recycling company!
We will collect your collected clothing every week and will immediately pay a fee per kilogram after weighing.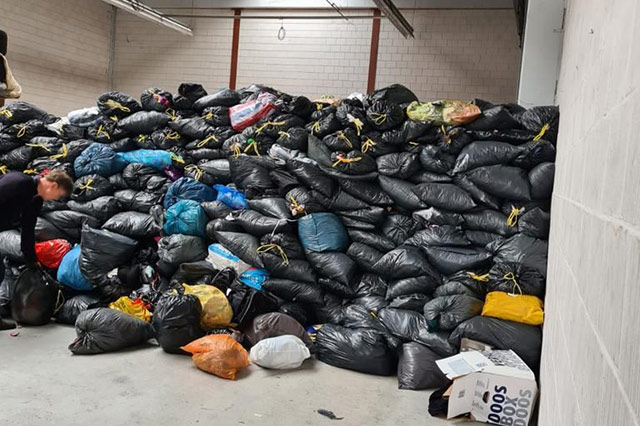 Did you know that the kilos collected by your company are worth money?
Did you know that with the old clothes and shoes you can mean something for people who are less fortunate in Africa and Eastern Europe? So when you collect textiles, you not only help your own business, but you also contribute to a social solution for the people who cannot afford clothes. This is how we fight together against the problems of the less fortunate. We pay you a fee per kilo for this.

Worldwide coverage
The clothing is shipped worldwide

Large takebacks
We can handle all large stocks.

Best offer
Send us a message for the current fee

Clothing the loop
ReUse is the most sustainable solution.
What do we offer your company
Second-hand clothes, used clothes and used shoes have been our playing field for more than 25 years! Our sales office in the Netherlands has a turnover/production of 6 million kg of used clothing and raw materials. At HOBA you have access to used clothing of any quality and in any quantity.
What do we offer your company?
We can pay you a fee per kilogram collected. Please contact us for the exact amount at this time.
We come to collect the collected clothing and this is then weighed on a scale. Based on the loaded kilos, we transfer the money on the same day.